An Alternative to Formulas
Still writing formulas? You won't be soon.
𝘚𝘭𝘪𝘨𝘩𝘵 𝘦𝘹𝘢𝘨𝘨𝘦𝘳𝘢𝘵𝘪𝘰𝘯. 𝘈𝘯𝘺𝘸𝘢𝘺…
Excel Formula Bot is a free AI-based generator that converts your plain English (or Spanish) instruction(s) into a formula.
The creator, David Bressler, claims to have built it 'without a single line of code'.
𝗘𝘅𝗮𝗺𝗽𝗹𝗲
This is a query:
"When column A equals the word 'hello,' calculate the sum of column B."
This is the result:
=𝚂𝚄𝙼𝙸𝙵(𝙰:𝙰,"𝚑𝚎𝚕𝚕𝚘",𝙱:𝙱)
At the time of writing, 442,543 formulas have been generated (and counting). Every time you use the system, you are helping to improve the model as all queries are recorded.
It's an impressive start. I envisage it will be most useful for beginners at this nascent stage; however, who knows how good it'll get?
Have a go and see what you think. Remember, you are limited to 20 queries within 24 hours, so don't use it willy-nilly.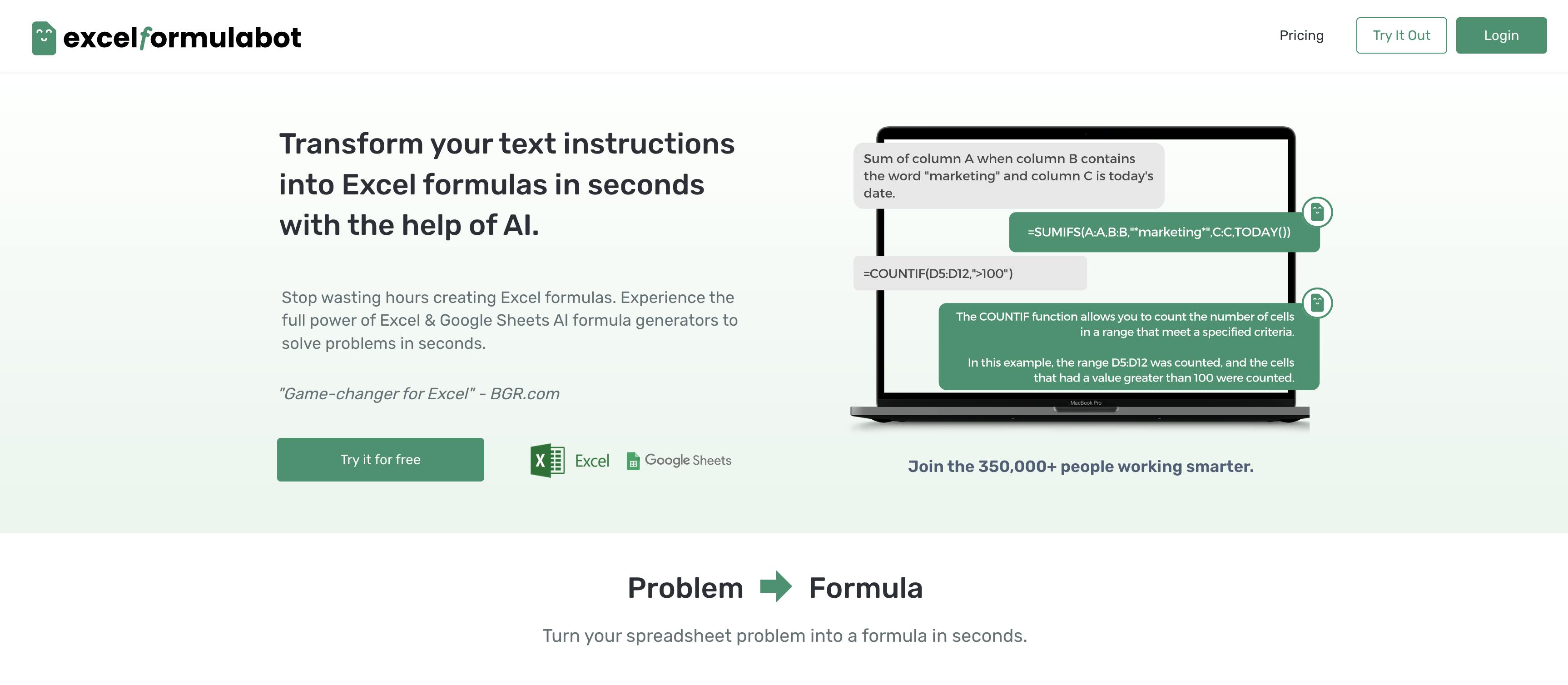 Excel & Google Sheets AI Formula Generator – Excelformulabot.com
Transform your text instructions into Excel & Google Sheets formulas in seconds with the help of AI.
excelformulabot.com